D&R On-Demand Webinar
IP management platforms: A success story

By Gabrièle Saucier, CEO, Design and Reuse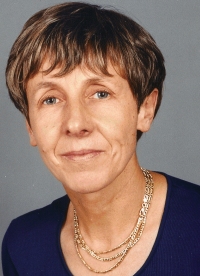 Overview:

Collaboration and knowledge sharing in a company are mandatory for reaching time to market. This sharing process is to day badly needed for many reasons such as globalization of design services, the decentralization of design teams, the use of external IPs, the system complexity requiring co-design, etc…
The author states that a revolution was necessary in Reuse / Collaboration infrastructure so that sharing Designs and Design Knowledge can be effective in a company without overhead and design methodology intrusion.
It will be shown that the key ingredients (Java, XML and Web features) have made design and kKnowledge modeling and sharing possible to day.

Biography:

Gabriele Saucier got her PHD at the university of Grenoble where she was a professor and was heading a research lab on Integrated System Design .She conducted about 100 PHDs and published more than 350 papers in the Design and EDA field.

She is a IEEE fellow for her contributions in synthesis ,test generation an fault tolerance. Leaving her university career, she founded in the nineties a synthesis company IST (for innovative Synthesis Technologies) mainly dedicated to FPGA synthesis and in 97 Design and Reuse dedicated to IP Based design. She launched 2 successful conferences namely Euroasic and IP/SoC.