D&R On-Demand Webinar
A Decade in Library IP and Mixed Analog IPs

By Bob Tait, Marketing Director of Consumer Silicon, Silicon & Software Systems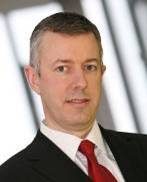 Overview:

In this keynote delivered to the IP07 conference, Bob provides a strategic perspective of the main drivers behind the growth in the analog and mixed signal IP industry. He identifies market, application and technology drivers which have helped grow this segment significantly faster than the overall industry and he discusses key challenges for the future of the industry.

Biography:

As S3ís Marketing Director for Consumer Silicon, Bob Tait oversees all strategic and operational aspects of marketing the companyís mixed signal IP portfolio and SoC Design Services business globally. This portfolio is available today for licensing down to 65nm and has been licensed by leading IDM and fabless companies particularly in Wireless Networking and Digital Broadcast applications such as WiMAX, Wireless LAN, Digital TV Broadcast and Video. S3ís Consumer Silicon business unit consists of over 100 engineering staff, located in Ireland, the Czech Republic and Portugal.

Bob brings over 20 years engineering and commercial experience across the semiconductor value chain with Siemens Semiconductor (now Infineon and Qimondo) and Parthus Technologies (now part of Ceva). He holds a BSc in Electrical Engineering from Trinity College Dublin and an MBA from the Open University.