D&R Industry Articles (July 2014)
Articles for the Week of July 28, 2014
Additional Articles
Articles for the Week of July 21, 2014
Featured Article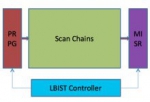 Logic built-in self test (LBIST) is being used in SoCs for increasing safety and to provide a self-testing capability. LBIST design works on the principle of STUMPS architecture. STUMPS is a nested acronym, standing for Self-Test Using MISR (Multiple Input Signature Register) and Parallel SRSG (Shift Register Sequence Generator).
Additional Articles
Articles for the Week of July 14, 2014
Featured Article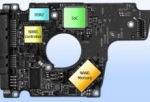 The hybrid drive, which combines the cost advantage of rotating magnetic disc storage with the high performance of NAND flash memory, has recently been attracting attention from computer users looking for fast, large capacity drives. The combination of a hard disk drive (HDD) and NAND flash memory has the potential to deliver a solid-state drive (SSD) like user experience.
Additional Articles
Articles for the Week of July 7, 2014
Featured Article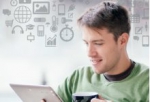 We're at the beginning of a new technological revolution: an era where thousands of hitherto disparate and unrelated devices will become connected and able to share information via cloud-based services. Imagine a world where your tablet is automatically populated with the latest movies, simply because you placed a diary entry on your smartphone indicating you were taking a long-haul flight. Or where your home routinely switches into an energy-saving mode after the last person departs the house, and predicts when someone is likely to return based upon GPS data from their smartphone. Or a message indicating all is well with a dependent relative, triggered automatically by them following their normal morning routine of taking their medication, turning on the TV and boiling the kettle.
Additional Articles
Articles for the Week of June 30, 2014
Additional Articles