Partner Highlight

Sofics Blog
Bart Keppens, Sofics

Synopsys Blog
Ron DiGiuseppe, Synopsys

Codasip Blog
Roddy Urquhart

Rambus Blog

---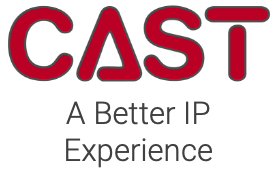 • RISC-V Embedded Microcontroller
• CAN 2.0/FD/XL BUS Controller
• TSN Ethernet Switch & Endpoints
• LIN Bus Controller & Low-Latency eMAC
Learn more...
---

• Production Proven IP
• Higher efficiency in PPA and DRAM bandwidth
• Aggressive quantization w/ 4-bit computation
• Multi-core Scalability

---

• Die-to-Die IP enabling the future of Chiplets
• Market leading extremely low-power, low-latency IP
• Supporting UCIe, BOW, and OHBI standards
For more information click here >>
---

Embedded in-chip environmental monitoring enables actionable insights from silicon to system as part of the Silicon Lifecycle Management platform:
Feature-rich monitoring subsystem for enhanced silicon performance, reliability and predictability
Real-time chip insights providing optimized analytics throughout the silicon lifecycle
Configurable solutions for HPC, datacenter, AI, automotive and consumer applications
---
Live Webinar

This webinar will help you understand:
• The different standards that exist and why is compliance so important?
• How to
protect against tampering attacks
?
• What is
lifecycle security
and how can it benefit the automotive industry?
• Why is it important to protect the whole lifecycle of a device?
When:Tuesday, May 24 10:30 AM (CET) or 5:30 PM (CET) / 11:30 AM (EST)
---
Featured Products