D&R Industry Articles (December 2014)
Articles for the Week of December 29, 2014
Additional Articles
Articles for the Week of December 15, 2014
Featured Article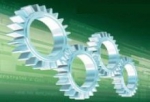 When implementing new embedded applications, industrial companies are facing new challenges: these applications are very complex to program (between 5 and 10 million lines of code are common) and require handling of several possibly heterogeneous models and languages. Integration choices are wide-ranging, from functions hard-coded in hardware IP to embedded software for multi-core clusters. Additionally integration must take into account at the same time several kinds of constraints: processing power, memories, power budget limitation, etc.
Additional Articles
Articles for the Week of December 8, 2014
Featured Article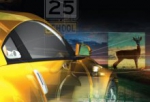 This article describes the main automotive application constraints that have an impact on audio performances and thus consumer experience, together with design considerations to be taken care of at silicon Intellectual Property (IP), Systemon- Chips (SoC), application firmware/software and Printed Circuit Board (PCB) levels.
Additional Articles
Articles for the Week of December 1, 2014
Featured Article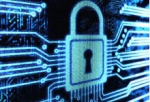 In this paper, we describe a versatile IP core providing cryptography and security, complemented with a software wrapper including the necessary low-level drivers and communication interfaces between the Linux OS and OpenSSL, the most-widely used cryptographic library in embedded systems. The
Additional Articles