D&R Industry Articles (April 2016)
Articles for the Week of April 25, 2016
Featured Article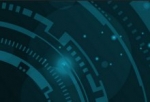 Most ASIC companies today rely on third-party IP in building a custom ASIC/SoC. While ensuring convenience in terms of flexibility, schedule, and cost effectiveness, however, this approach can also present challenges
Additional Articles
Articles for the Week of April 18, 2016
Featured Article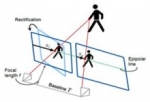 This paper provides an overview of the system, sensors used, and details including novel state of the art algorithms that detects vehicles and calculates distance from it, and how the algorithms are designed to be affordable for low cost multi core embedded hardware platform meeting stringent real time performance parameters.
Additional Articles
Articles for the Week of April 11, 2016
Featured Article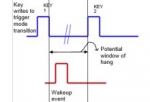 The next generation SoCs are supporting multi-power domains and multi- mode operations features for supporting aggressive operational functionality and reduced power numbers. There are various asynchronous events like external resets, external interrupts, external wakeups, clock failures etc. which might occur during the windows of ongoing mode transitions in the actual use-case scenario of the SoC.
Additional Articles
Articles for the Week of April 4, 2016
Additional Articles