D&R Industry Articles (March 2017)
Articles for the Week of March 27, 2017
Additional Articles
Articles for the Week of March 20, 2017
Featured Article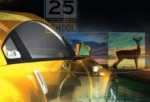 Functional safety is about ensuring that products operate safely and do so even when they go wrong. Here's why you can't choose to ignore it.
Additional Articles
Articles for the Week of March 6, 2017
Featured Article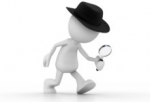 propose a novel method of breadcrumb insertion that is non-intrusive and easy to setup within the context of the IP-SOC development ecosystem. This method adds no overhead on the IP side nor on the SOC side. It is architected to be non-invasive but effective in dealing with today's mix of reuse IP's and concurrently developed IP's. This method also addresses tracking of hierarchical IP's that are nested within a given parent IP or IP subsystem.
Additional Articles
Articles for the Week of February 27, 2017
Additional Articles