D&R Industry Articles (April 2017)
Articles for the Week of April 24, 2017
Additional Articles
Articles for the Week of April 17, 2017
Featured Article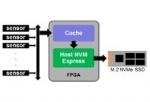 In this article, a new way to implement high performance data storage is presented, allowing the use of server-class storage technology in an embedded environment.
Additional Articles
Articles for the Week of April 10, 2017
Featured Article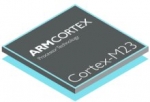 The Cortex-M23 and Cortex-M33 processors are the newest members of the highly popular Cortex-M product family. As such, the two processors maintain the expected characteristics of the embbeded profile such as real-time deterministic interrupt response, low power, low area, ease of development, and 32-bit performance. The security foundation is introduced via the addition of TrustZone® technology. The two processors, with such a vibrant ecosystem, will open the door for opportunities across many diverse market segments.
Articles for the Week of April 3, 2017
Featured Article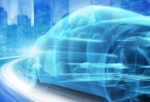 This paper identifies the need for increased adoption of functional safety and describes how processors can help address the high level of criticality more simply. It details how the provision of fault detection and control features for random errors can be offered together with protection against systematic software errors, while meeting the demanding high-performance and deterministic execution.
Additional Articles