D&R Industry Articles (December 2017)
Articles for the Week of December 18, 2017
Featured Article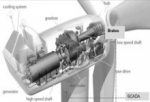 Offshore wind turbines in farm locations are hard to reach and may pose problems in maintenance cycles, the cost of repair, and repair procedures. The smart solution is to utilize remote monitoring and diagnostics based on the sensor data.
Additional Articles
Articles for the Week of December 11, 2017
Featured Article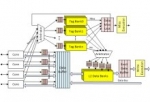 This paper presents an innovative level 2 cache design that meets the requirements of flexibility, configurability, low power, and small area for embedded systems.
Articles for the Week of December 4, 2017
Additional Articles