D&R Industry Articles (February 2018)
Articles for the Week of February 26, 2018
Featured Article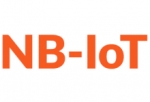 It is very important that the design aspects of the NB-IoT device protocol stack ensure low module cost and low energy consumption. This is required to match the industry expected module costs. This paper outlines some of the NB-IoT Protocol stack specification flexibilities and generic design aspects that are to be considered to meet the above requirements, especially with reference to LTE.
Additional Articles
Articles for the Week of February 5, 2018
Featured Article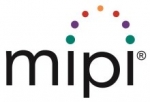 MIPI C-PHY is suitable for mobile camera and display applications. In this paper, we proposed an effective active C-PHY driver scheme without any increase of the size and control pins. Additionally, C-PHY has many characteristics in-common with D-PHY because many parts of C-PHY were adapted from D-PHY. Therefore, we present a combo-type architecture of MIPI D-PHY and C-PHY.