D&R Industry Articles (May 2018)
Articles for the Week of May 28, 2018
Featured Article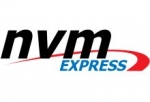 NVM Express (NVMe) SSDs are well adopted by the storage industry. It delivers high performances in term of IOPS, throughput and latency. It comes with a various range of capacity and form factors including PCIe Add-In-Card, 2.5" U.2, M.2 and recently as a single BGA chip.
Articles for the Week of May 21, 2018
Featured Article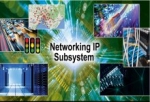 The need for higher and higher bandwidth is growing, which is pushing the SerDes speed to 56G and beyond. The next generation of networking devices are already pushing for 400G bandwidth and above. Both the OIF CEI-56G and IEEE working groups have ratified the 56G specifications, and for higher speed SerDes, PAM4 signaling is the way forward.
Additional Articles
Articles for the Week of May 7, 2018
Additional Articles