D&R Industry Articles (August 2018)
Articles for the Week of August 27, 2018
Featured Article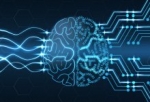 Why the performance and flexibility offered by eFPGA is turning out to be a game changer for anyone designing AI and machine learning and struggling to meet the compute demands.
Articles for the Week of August 20, 2018
Featured Article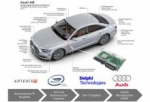 This paper explains the changes in the role of the semiconductor industry in the automotive supply chain and seeks to enhance the reader's knowledge regarding all aspects of the ISO 26262 standard. This paper also discusses the standard's applicability not only to electronic products, but also to the people and processes employed to create them.
Articles for the Week of August 13, 2018
Additional Articles