D&R Industry Articles (November 2018)
Articles for the Week of November 26, 2018
Featured Article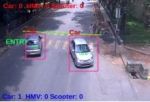 This white paper proposes an effective approach for moving vehicle classification followed up by vehicle counting, for classified types of vehicles. This data helps in strategic city planning, and in generating meaningful insights for improving efficiency and reliability in Traffic Management.
Articles for the Week of November 19, 2018
Featured Article

Complex systems like Advanced Driver-Assistance Systems (ADAS), medical, and industrial applications need to be reliable, secure, and safe. In these systems, firmware and associated data are stored in Non-Volatile Memory (NVM) because code and data must be retained when power is not being supplied. Thus, NVM plays a crucial role in system reliability.
Articles for the Week of November 12, 2018
Featured Article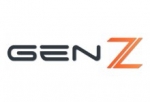 In this article we look at the Gen-Z fabric as a solution to eliminate existing system bottlenecks and significantly improve system efficiency and performance by unifying communication paths and simplifying software using the CPU-memory load/store language throughout.