D&R Industry Articles (March 2019)
Articles for the Week of March 18, 2019
Featured Article
This whitepaper will first define the latency for audio/video transport. It will highlight the usual architecture challenges of an AV over IP transmitter/receiver. A deeper analysis is provided regarding the video compression which is often mistakenly considered as adding too much latency. Eventually, actual latency measurements of the Viper 4K HDMI to IP transmitter/receiver will be presented.
Additional Articles
Articles for the Week of March 11, 2019
Featured Article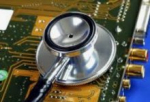 Nowadays, placing multiple IPs on a single chip plays the most vital role in satisfying System on Chip ASIC specification requirements. Most of the time, these different IPs will have different clock domains.
Additional Articles
Articles for the Week of March 4, 2019
Featured Article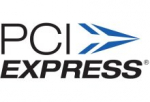 Over the last 3 years, a number of protocol standards have emerged, aiming to address the growing demand for higher data throughput and more efficient data movement. While CCIX, Gen-Z, and OpenCAPI are relative newcomers, PCIe has been around for almost 2 decades. With the imminent release of version 5.0 of the PCIe Specification, SoC designers have a variety of options for supporting bandwidths in excess of 400 Gbit/s while improving overall communication efficiency.
Additional Articles