D&R Industry Articles (May 2019)
Articles for the Week of May 13, 2019
Featured Article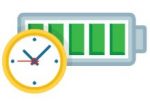 For a consumer application, the response time, display resolution and battery life are the top features. The lifecycle of the battery is directly proportional to its capacity, power spikes and usage profile. The battery size cannot be increased indiscriminately because of cost, space and reliability considerations.
Additional Articles
Articles for the Week of May 6, 2019
Featured Article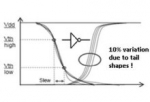 In today's deep sub-micron technology nodes like 16nm, 7nm & beyond, there is a huge challenge for accurate static timing calculation. Ever increasing routing congestion, thin metal layers and moreover very high speed signal propagation make these nodes prone to significant crosstalk effects.
Articles for the Week of April 29, 2019
Additional Articles