D&R Industry Articles (August 2019)
Articles for the Week of August 26, 2019
Featured Article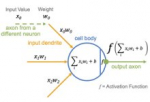 This paper will define AI, describe its applications, the problems it presents, and how designers can address those problems through new and holistic approaches to SoC and network on chip (NoC) design. It also describes challenges implementing AI functionality in automotive SoCs with ISO 26262 functional safety requirements.
Articles for the Week of August 19, 2019
Featured Article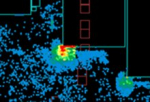 The design complexity of sub-micron designs due to ever growing huge number of gates and interactions has made it difficult for physical design tools to handle the physical synthesis or placement and routing of such SOCs. Hence design partitioning plays a critical role for implementation of such design which deploys divide-and-conquer strategy.