D&R Industry Articles (October 2019)
Articles for the Week of October 28, 2019
Additional Articles
Articles for the Week of October 21, 2019
Featured Article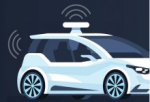 Autonomous Vehicles (AV) needs more intelligence when it is on the move. The intelligence is not just an algorithm driven based on multiple sensor inputs alone, but here the intelligence need to be highly situational aware and by keeping the current vehicle dynamics. This needs lot situational and scenario based complex computation and communication with multiple Electronic Control Unit (ECU) within the vehicle.
Articles for the Week of October 14, 2019
Featured Article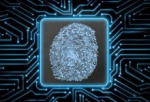 One of the key challenges for AIoT is the protection of AI assets. AI functions often need to detect, evaluate and respond in real time. As a result, a critical security concern is the fact that internal databases and interfaces for AI are not suitable for encryption because such an operation would demand too much time and resources.
Articles for the Week of September 30, 2019
Featured Article

This paper introduces an emerging new standard called IP Security Assurance (IPSA) to address these concerns in a manner that is low-overhead, non-disruptive, and scalable across IP families. The standard specifies an approach to highlight IP assets and associated entries in the Common IP Security Concerns Enumeration (CIPSCE) knowledge base for the mitigation implementer to address.