D&R Industry Articles (November 2019)
Articles for the Week of November 25, 2019
Featured Article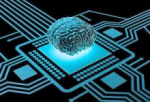 This paper discusses three basic blocks for the inference of convolutional neural networks (CNNs). Pyramid Vector Quantization (PVQ) is discussed as an effective quantizer for CNNs weights resulting in highly sparse and compressible networks. Properties of PVQ are exploited for the elimination of multipliers during inference while maintaining high performance. The result is then extended to any other quantized weights. The Tiny Yolo v3 CNN is used to compare such basic blocks.
Articles for the Week of November 18, 2019
Featured Article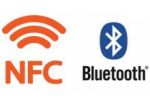 Many services offered over Bluetooth can expose private data or let a connecting party control the Bluetooth device. Security reasons make it necessary to recognize specific devices, and thus enable control over which devices can connect to a given Bluetooth device.
Articles for the Week of November 11, 2019
Additional Articles
Articles for the Week of November 4, 2019
Featured Article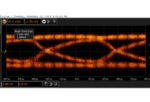 Since the invention of the automobile well over a century ago, car manufacturers have been focused on creating the highest-speed, safest, and most fuel-efficient cars possible.