D&R Industry Articles (August 2020)
Articles for the Week of August 31, 2020
Featured Article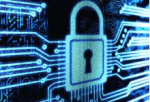 Hackers and criminals have an array of techniques available to them to intrude into, tamper with, disable or destroy electronics products and services. Some of the techniques are invasive, and call for very expensive equipment and deep engineering expertise to analyze and modify nanoscale electronics circuitry.
Additional Articles
Articles for the Week of August 24, 2020
Featured Article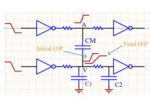 In this paper, we would analyse the causes of high crosstalk delta delay on clock nets and find an automated way to take care of the crosstalk delta by applying single-width double-track NDR on clock nets at an early stage of the design cycle.
Additional Articles
Articles for the Week of August 10, 2020
Additional Articles