D&R Industry Articles (February 2022)
Articles for the Week of February 21, 2022
Additional Articles
Articles for the Week of February 14, 2022
Additional Articles
Articles for the Week of February 7, 2022
Featured Article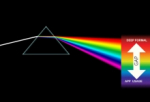 The 2020 Wilson Research Group study on functional verification points out that 83% of the FPGA and 68% of the ASIC designs fail in the first attempt. Also worth noting is that 68% of the ASIC projects run behind schedule.
Additional Articles
Articles for the Week of January 31, 2022
Featured Article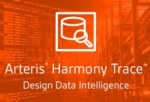 Traceability can seem an obscure and/or bureaucratic concept to most. It entails cross-checking requirements between a spreadsheet, specifications, and the implementation and verification, rinse and repeat. From a view in the trenches where real problems must be solved, it can be hard to understand how this exercise adds value.
Additional Articles