D&R Industry Articles (March 2022)
Articles for the Week of March 21, 2022
Featured Article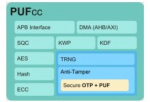 The rising security threats endangering our connected world, from the chip to the cloud, are among the biggest challenges facing us today. Microsoft recently addressed some of these concerns by mandating the inclusion of TPM 2.0 (Trusted Platform Module) in all devices running its latest Windows 11 operating system. I
Additional Articles
Articles for the Week of March 7, 2022
Featured Article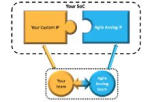 The complexity of integrated circuit design has expanded a billion-fold since the invention of the first transistor, guided by the famous "Moore's Law" of semiconductor manufacturing. An important factor to this ever-growing expansion is the development of the digital design flow. A modern digital design consists of several steps, a simplified flow chart is shown below:
Additional Articles
Articles for the Week of February 28, 2022
Featured Article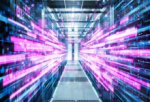 Because of the data explosion and increasing bandwidth for high-performance computing (HPC), we are seeing PCI Express (PCIe) data rates moving from 32G (PCIe 5.0) to 64G (PCIe 6.0). In addition, since NRZ no longer supports the higher data rates, PCIe 6.0 is moving to PAM-4 signaling.
Additional Articles