D&R Industry Articles (April 2022)
Articles for the Week of April 25, 2022
Featured Article

Microprocessors have traditionally dominated the realm of computing, and in this drive toward more compute capabilities, silicon-based ICs were consistently improved upon in device density
Additional Articles
Articles for the Week of April 11, 2022
Featured Article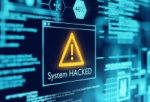 The hardware root of trust (HRoT) provides the trust base (root key), hardware identifier (UID), hardware unique key (HUK), and entropy required for the secure operation of the entire chip and therefore is often the focus of hacker attacks. If the design can't effectively resist attacks, hackers can easily obtain the secrets of the entire chip. Attackers can use the secrets to crack identity authentication and data encryption and steal product design know-how, causing application security problems.
Articles for the Week of April 4, 2022
Featured Article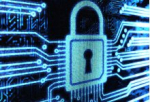 Computing power has reached the point where once "hardware-only" functions can now be handled by the software layer running on top of the hardware, with negligible performance difference for users.