D&R Industry Articles (June 2022)
Articles for the Week of June 27, 2022
Featured Article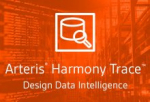 Through a complex design process, some mistakes will inevitably slip by even the most expert system-on-chip (SoC) design teams. A disciplined V-model process (diagrammed below) will guard against many of these errors in the concept-to-design process (left arm) and in the verification-to-validation process (right arm).
Additional Articles
Articles for the Week of June 20, 2022
Featured Article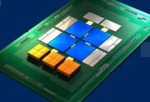 The One-Stop-Shop model has allowed IP vendors of the 2000's to create a successful IP business, mostly driven by consumer application, smartphone or Set-Top-Box. The industry has dramatically changed, and in 2020 is now driven by data-centric application (datacenter, AI, networking, HPC…), requiring best-inclass, high performance IP developed on bleeding edge technology nodes.
Additional Articles
Articles for the Week of June 6, 2022
Additional Articles