D&R Industry Articles (August 2022)
Articles for the Week of August 8, 2022
Featured Article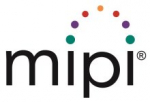 One of the original benefits of processing in the cloud in was simply to expand beyond the limited capacity of on-site processing. With advancements in AI, more and more decisions can be made at the edge. It is now clear that edge and cloud processing are complementary technologies; they are both essential to achieve optimal system performance. Designers of connected systems must ask, what is the most efficient system partitioning between the cloud and edge?
Articles for the Week of August 1, 2022
Featured Article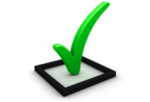 This paper provides a complete solution to the GPIO Verification for any SoC. GPIO interface is available in every ASIC. To avoid duplicate efforts and (save) time to verify the GPIO interface, we have produced this Generic GPIO verification suite. It is a UVM-based verification environment, with all the necessary subcomponents that are required to verify any GPIO design.
Additional Articles