You are here:
MIPI SoundWire Slave Controller 1.1
The Total MIPI Soundwire IP Solution enables early adopters the fastest path to adoption of this new standard by offering a comprehensive IP package that includes the Verilog RTL source code validated for compliance with the standard, a comprehensive test environment & compliance suite for validation of the IP, a Soundwire hardware development kit for FPGA prototyping and interoperability testing, a Soundwire protocol analyzer and the complete Soundwire software stack.
The IP is fully configurable for the number of (options like endpoint, audio channels etc.) to meet a wide range of audio applications. Soundwire is suited for small, very cost-sensitive audio peripherals such as amplifiers and microphones.

---
View MIPI SoundWire Slave Controller 1.1 full description to...
see the entire MIPI SoundWire Slave Controller 1.1 datasheet
get in contact with MIPI SoundWire Slave Controller 1.1 Supplier
Block Diagram of the MIPI SoundWire Slave Controller 1.1 IP Core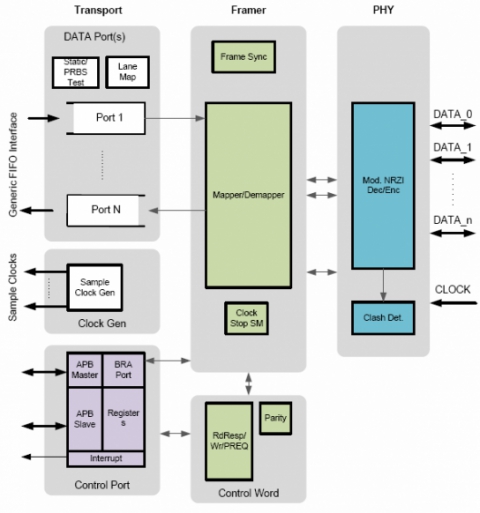 MIPI Soundwire slave controller IP