You are here:
RC4 Keystream Generator
The RC4 Keystream Generator implements the RC4 stream cipher in compliance with the ARC4 specification. It produces the keystream that consists of 8-bit words using a key with the length up to 256 bits. The design is fully synchronous and available in both source and netlist form. RC4 core is supplied as portable Verilog (VHDL version available) thus allowing customers to carry out an internal code review to ensure its security.
---
View RC4 Keystream Generator full description to...
see the entire RC4 Keystream Generator datasheet
get in contact with RC4 Keystream Generator Supplier
Block Diagram of the RC4 Keystream Generator IP Core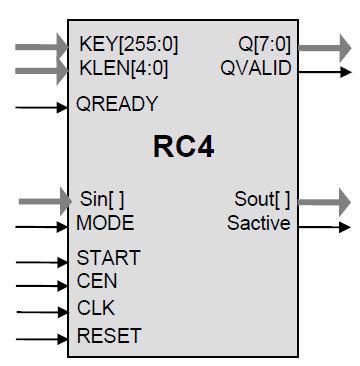 RC4 Keystream Generator IP