You are here:
UltraLink D2D PHY
The Cadence® UltraLink™ D2D PHY IP is a high-performance, low-latency PHY for die-to-die connectivity targeted at the AI/ML, 5G, cloud computing, and networking markets. The UltraLink D2D PHY IP is an enabling technology for D2D and system-in-package (SiP) applications, which enable SoC providers to deliver more customized solutions that offer higher performance and yields while also shortening development cycles and reducing costs through greater IP reuse.
Features
Silicon proven and prime for customer engagements today

Supports multi-chip module (MCM) SoCs on organic substrates

40Gbps wire speed delivers up to 1Tbps/mm unidirectional bandwidth

Achieves better than 10-15 BER without requiring FEC

Flexible data rate from 20Gbps to 40Gbps

Single-ended NRZ signaling scheme

Built-in self-test features to ensure "known good die"

Sideband for link management

Interoperable between different technology nodes and foundry
Benefits
1Tbps/mm unidirectional bandwidth

Low power and low latency

Easy routing and straightforward integration

Supports multi-chip module on organic substrates

Better than 10-15 bit error rate (BER) without needing forward error correction (FEC)
Block Diagram of the UltraLink D2D PHY IP Core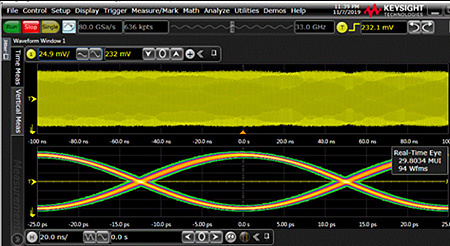 ---
View UltraLink D2D PHY full description to...
see the entire UltraLink D2D PHY datasheet
get in contact with UltraLink D2D PHY Supplier