D&R On-Demand Webinar
Next Chapter in IP: Enabling Innovation

By Gagan Gupta, Senior Director of Product Marketing, ARC International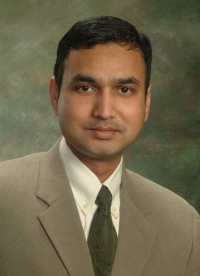 Overview:

The next wave of innovation in IP technology will be driven by compute intensive, consumer applications such as video processing. With the explosion in usage of multimedia-enabled devices, SoCs have to support multiple standards, various resolutions, and enable encode and decode. At the same time, SoC designers are challenged to differentiate their chips from competition in order to command the highest ASP possible.

The technical challenges are numerous: Video encoding can require 18 GHz+ on a standard RISC processor; HD video and high resolution displays further increase performance requirements. Always connected, always on, battery-powered appliances need extended the battery life. This situation is compounded by the increasing standardization of "Star IP" that leads to a one-size-fits-all approach to SoC design. Increasingly, 32-bit CPUs are generic, and becoming too large to efficiently leverage application parallelism.

So what's the way forward?

Biography:

Gagan Gupta is Senior Director of Product Marketing at ARC International. Gagan is responsible for product planning and definition of ARC's multimedia subsystems and configurable processors. Previously he was at Futurewei Technologies and LSI Logic where he has architected high performance processors. He has published papers and holds patents in the field of Computer Architecture. Gagan has a MS degree in Computer Science from Arizona State University.