D&R On-Demand Webinar
Achieving Maximum Reuse Leverage: Lessons from benchmarking 1000+ IC projects

By Ron Collett, President and CEO, Numetrics Management Systems, Inc.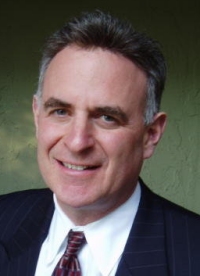 Overview:

Great Expectations probably describes the feeling prevalent throughout the semiconductor industry when reuse first entered the IC design paradigm more than ten years ago. Reuse was supposed to unleash huge boosts in development productivity and output that would offset the Design Productivity Gap. Has it happened? If not, why not?

Do some companies get a significant boost, whereas others stumble? Is there a secret to achieving the long sought after leverage promised by reuse? In this presentation, Mr. Collett shares insights and conclusions based on mining the Numetrics Industry Database, which comprises over 1,200 benchmarked projects from more than 30 semiconductor companies.

Biography:

Mr. Ronald E. Collett, President and CEO of Numetrics Management Systems, has spent over 25 years in the electronics industry, where he has held positions in executive management, engineering, marketing and sales. He founded Collett International, Inc. in 1992, a research and consulting company specializing in design technology strategy for semiconductor and electronic design automation (EDA) companies. He also spent several years at the Dataquest division of the Gartner Group, a technology research and consulting firm, where he oversaw the firm s activities in the areas EDA, application-specific integrated circuits (ASICs) and field programmable gate arrays (FPGAs). Mr. Collett is recognized as the first to identify and call the industry s attention to the now well-known design productivity gap. He has published over 100 articles on the design of integrated circuits (ICs) and electronic systems. He holds a Bachelor of Science degree in electrical engineering from Drexel University and a degree in law from Santa Clara University, and he is member of the California Bar.