You are here:
MASS Solution Verification IP
Truechip's MASS Solution VIP provides a complete Verification solution for Mipi Automotive SerDes Solutions (MASS), it is an effective & efficient way to verify the components interfacing with MIPI Automotive PHY (APHY). Including Different Adaptation layers like CSI2, DSI2, I3C, GPIO, I2C, eDP/DP, SPI, Ethernet. It can be used in Both Verifications of IP & SoC Verification for MASS which uses multiple applications like ADAS, IVI, Lidar & radar sensors.
---
View MASS Solution Verification IP full description to...
see the entire MASS Solution Verification IP datasheet
get in contact with MASS Solution Verification IP Supplier
Block Diagram of the MASS Solution Verification IP Verification IP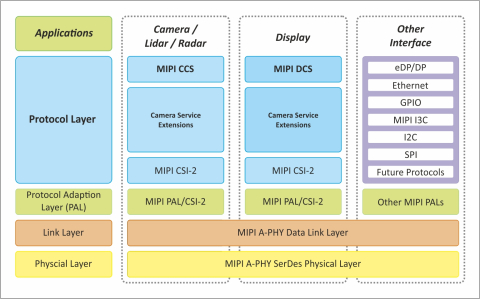 MASS Solution Verification IP