D&R Industry Articles (Last 30 Days)
Articles for the Week of Nov. 27, 2014
Featured Article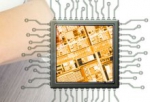 This article suggests an innovative approach to build an optimal PMNet per application requirements, based on the definition of four standardized voltage levels (further defined as Interfaces for the Distribution of Power). Finally, it demonstrates the advantages of this approach from which regulator suppliers or designers, SoC integrators and system makers can benefit.
Additional Articles
Articles for the Week of Nov. 20, 2014
Featured Article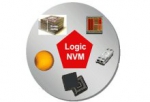 OTP stands for "One-Time Programmable", a device that can only be programmed once to permanently store any kind of information (data for chip IDs, security keys, product feature selection, memory redundancy, device trimming, or MCU code memory). Every chip needs OTPs, as long as they are reliable, available, and affordable.
Additional Articles
Articles for the Week of Nov. 13, 2014
Additional Articles
Articles for the Week of Nov. 06, 2014
Additional Articles