D&R Industry Articles (Last 30 Days)
Articles for the Week of Jun. 30, 2015
Featured Article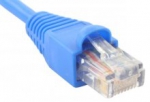 In this paper, we will look at the economics of integrating the Ethernet Physical Layer, and what options exist for product managers and engineers seeking to shrink their power and area footprints, while achieving cost reduction
Additional Articles
Articles for the Week of Jun. 25, 2015
Featured Article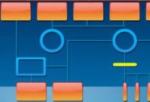 Interconnect is the Rodney Dangerfield of IP blocks. It gets no respect. It connects hundreds of disparate IP blocks, each with hundreds of interface signals, and dozens of transaction protocol attributes. It does it in a way that each IP need not know the protocol details of any other. It also provides for the data access requirements of each IP, and does it physically distributed across the chip floorplan. Interconnect fabric technology is sophisticated, and very important for modern chip designs. Following are ten reasons why interconnect matters.
Additional Articles
Articles for the Week of Jun. 17, 2015
Featured Article

This paper discusses the models and methodology that are used commonly for characterizing the timing parameters of various sequential logic cells which are key elements of synchronous design.
Additional Articles
Articles for the Week of Jun. 11, 2015
Additional Articles