D&R Industry Articles (Last 30 Days)
Articles for the Week of Dec. 06, 2013
Featured Article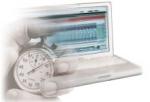 In the video world, latency is the amount of time between the instant a frame is captured and the instant that frame is displayed. Low latency is a design goal for any system where there is real-time interaction with the video content, such as video conferencing or drone piloting. But the meaning of "low latency" can vary, and the methods for achieving low latency aren't always obvious. Here we'll define and explain the basics of video latency, and discuss how one of the biggest impacts in reducing latency comes from choosing the right video encoding.
Additional Articles
Articles for the Week of Nov. 25, 2013
Featured Article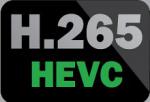 The new High Efficiency Video Coding (HEVC) video compression standard results from the work of the latest joint project of the ISO/IEC Moving Picture Experts Group (MPEG) and ITU-T Video Coding Experts Group (VCEG) standardization groups, performed under the name of the Joint Collaborative Team on Video Coding (JCT-VC) (ITU-T and ISO/IEC).
Additional Articles
Articles for the Week of Nov. 21, 2013
Featured Article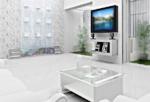 It's a trend happening everywhere today: devices are going wireless and connecting to the Internet. And not just the ubiquitous smartphones, tablets and the smart TV either; add to this a growing list of consumer electronics products: refrigerators, ovens, games consoles, central heating systems, weather stations, radios and home stereo systems. Indeed the simple home stereo is struggling in the digital world. Countless inputs and control methods, incompatible interfaces, and way too many wires have created a home entertainment headache.
Additional Articles
Articles for the Week of Nov. 15, 2013
Additional Articles