D&R Industry Articles (Last 30 Days)
Articles for the Week of Aug. 21, 2014
Featured Article

In the modern era, there is a requirement of achieving high frequency targets with lower power consumption. Achieving both the targets simultaneously is very difficult and the situation becomes even more complex while moving down the technology nodes due to various sub-micron effects like Temperature Inversion comes into picture.
Additional Articles
Articles for the Week of Aug. 14, 2014
Featured Article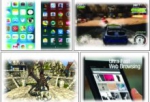 Crisp, clear, and responsive user interface HMI (human machine interface) has become equally important to the user experience as the content or the device form factor. A beautifully crafted smartphone that uses a combination of brushed titanium and smudge-proof glass may look great in the hand, but the user will quickly opt for another product if the user interface stutters or the screen is hard to read because of aliased and inconsistent fonts. The same scenario also applies to HMI in wearables and IoT devices, which is the focus of this white paper.
Additional Articles
Articles for the Week of Aug. 07, 2014
Featured Article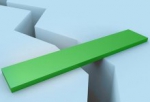 VLSI design teams are eagerly anticipating the full functional fab out Silicon to portray their months of hard work, on the other hand the Test teams are busy planning their functional coverage (to fill in the gaps of scan (atpg) patterns coverage holes) but more often than not, the unexpected happens and the teams are busy debugging the Si bring up for functional cases. This paper is trying to highlight the seemingly innocuous issues that occur on first few day of Si bring up and proactive steps that would help reduce these cycle.
Additional Articles
Articles for the Week of Jul. 30, 2014
Additional Articles
Articles for the Week of Jul. 23, 2014
Additional Articles