D&R Industry Articles (Last 30 Days)
Articles for the Week of Aug. 27, 2015
Featured Article

With the increasing complexity of design in today's fast changing world, the thrust on power saving has increased manifold. Consequently, gating the most toggling signal on the SoC i.e. the clock has become the norm now rather than an exception. From timing perspective, clock gating brings some challenges and some special considerations.
Additional Articles
Articles for the Week of Aug. 21, 2015
Featured Article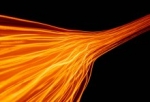 When continuously running a high speed ADC, it can be a challenge to deal with the firehose of raw data available at the output. To use City Semiconductor's 2.5 GS/s 12-bit ADC, for example, 30 gigabits per second of data have to be accepted.
Additional Articles
Articles for the Week of Aug. 10, 2015
Featured Article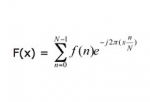 Here we discuss Centar's floating-point FFT technology which provides IEEE754 single-precision outputs, yet is much more hardware efficient. For example in the FPGA domain, which is the focus of this note, comparisons show that other designs use up to 100% more logic elements. Such reduced hardware can move the tradeoffs between fixed and floating-point attractively in the direction of the floating-point option. Centar's design also has better numerical properties.
Additional Articles
Articles for the Week of Aug. 03, 2015
Additional Articles