D&R Industry Articles (Last 30 Days)
Articles for the Week of Oct. 27, 2014
Additional Articles
Articles for the Week of Oct. 24, 2014
Featured Article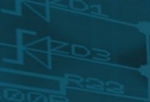 This is the first article in a series aimed at discovering a new approach to an old problem: "How to leverage reuse and automation on an industry scale to both save and make more money?" The series will focus on the newly revised IEEE Std. 1149.1 standard, as well as the proposed IEEE Std. P1687 standard.
Additional Articles
Articles for the Week of Oct. 16, 2014
Featured Article

In this paper, power, area performance parameters of 8-bit pipelined asynchronous processor is measured and compared over similar feature synchronous processor. The Asynchronous processor supports 28 Arithmetic and Logical Instructions.
Additional Articles
Articles for the Week of Oct. 09, 2014
Featured Article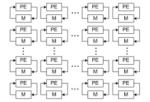 It is well known that the discrete Fourier transform (DFT) is of central importance to many signal processing applications, in particular high data-rate multicarrier applications such as wireless communications, which is the second largest market for semiconductor chips. Here a DFT is required in a large variety of wireless transmission protocols that are based on some form of orthogonal frequency division multiplexing (OFDM).
Additional Articles
Articles for the Week of Oct. 02, 2014
Additional Articles