D&R Industry Articles (Last 30 Days)
Articles for the Week of Jul. 30, 2015
Featured Article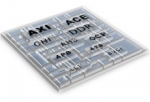 Building world-class Network-on-Chip interconnect IP and configuration tools is difficult, time consuming and capital intensive
Additional Articles
Articles for the Week of Jul. 22, 2015
Featured Article

Using of basic building blocks in different ways to make complex circuit is a common axiom in Digital Logic design. The complexity of these building blocks can vary from simple structure like synchronizers, multiplexers, adders, FIFO, Glitch-free multiplexer to complex circuits like custom CDC Module, Encoders, decoders etc.. If we talk about these circuits, there exist countless designs, each of them depending on the requirement- any implementation working in one scenario may fail or put limitations in other scenario. This paper intends to discuss some of the commonly used circuits which are faulty in certain scenario and various remedies to make those circuits more robust to increase their acceptability.
Additional Articles
Articles for the Week of Jul. 13, 2015
Featured Article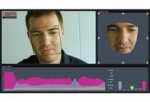 Object detection and recognition are an integral part of computer vision systems. In computer vision, the work begins with a breakdown of the scene into components that a computer can see and analyse.
Additional Articles
Articles for the Week of Jul. 07, 2015
Additional Articles