D&R Industry Articles (Last 30 Days)
Articles for the Week of Mar. 03, 2015
Additional Articles
Articles for the Week of Feb. 26, 2015
Featured Article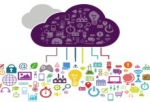 The Internet of Things (IoT) is an emerging market trend impacting semiconductor devices, system OEMs, cloud service providers, and internet infrastructure companies. The trade press, accompanied by the types of companies mentioned above, has spilled a lot of ink on the subject, but this is typical in an emerging market with evolving requirements.
Additional Articles
Articles for the Week of Feb. 17, 2015
Featured Article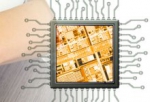 In mobile electronics, a single device suffices to cover various daily usages: calling, taking pictures, playing music, geolocating, etc… All of these common features should fit in one's hand. To adequately implement these new functionalities, audio electronics must not be limited to basic plug and play functionalities any longer. Smartphone applications should be compliant with new user practices by enabling more interactivity and giving more possibilities to control the inner functionalities.
Additional Articles
Articles for the Week of Feb. 11, 2015
Featured Article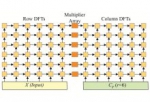 One reason that the power-of-two FFT dominates the landscape of high performance real-time signal processing applications is the perception that alternative non-power-of-two (NP2) circuits are difficult to implement.
Additional Articles
Articles for the Week of Feb. 02, 2015
Additional Articles