D&R Industry Articles (Last 30 Days)
Articles for the Week of Mar. 26, 2015
Featured Article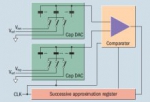 Internet enabled mobile devices are continuing to become more prevalent in the modern world. With this proliferation of smart, connected devices – many of which are battery powered – comes a greater need for power efficient wireless transceivers. In addition to meeting stringent power specifications, RF system designers must also ensure that their devices adhere to the latest wireless standards, including Long Term Evolution (LTE) and Wi-Fi.
Additional Articles
Articles for the Week of Mar. 17, 2015
Featured Article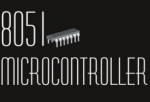 The Internet of Things (IoT) is the latest buzzword driving the industry for any number of low-power interconnected things. However, the IoT encompasses an incredible number of different types of things ranging from edge objects, namely smart or wearable devices which are battery powered with sensors and wireless connectivity, through aggregation nodes, namely hubs, routers and gateways for data aggregation, up to information processing servers in the Cloud to handle the data pushed by edge objects.
Additional Articles
Articles for the Week of Mar. 12, 2015
Featured Article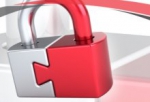 Use of virtualization in embedded environments is growing in such things as consumer electronics, automotive and IoT applications. Virtualization can provide secure separation of resources, and this secure virtualization can aid in the creation of multiple independent security domains. Secure virtualization can be made simpler and more secure by the addition of hardware that extends the Virtual Machine to incorporate subsystems beyond the CPU.
Additional Articles
Articles for the Week of Mar. 06, 2015
Additional Articles
Articles for the Week of Feb. 26, 2015
Additional Articles