D&R Industry Articles (Last 30 Days)
Articles for the Week of Apr. 27, 2015
Additional Articles
Articles for the Week of Apr. 23, 2015
Featured Article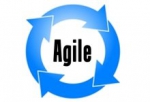 Agile was a strong theme at Verification Futures in Reading in February 2015, with a number of speakers discussing how they have introduced continuous integration. In 2012 at IP-SOC, I asked "Are we too hard for agile?" and in this article we consider how things have moved on in the past two years. We start with a short introduction to agile (which can be skipped if you know it),
Additional Articles
Articles for the Week of Apr. 17, 2015
Featured Article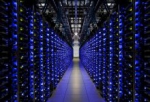 With mobility, cloud computing, and the Internet of Things becoming increasingly pervasive, businesses are under pressure to increase the energy efficiency of their data centres, warn Arif Khan and Osman Javed, Cadence.
Additional Articles
Articles for the Week of Apr. 10, 2015
Featured Article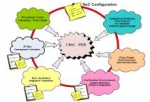 This paper describes a CSoC platform and configurable digital subsystem IP which can be deployed for development of IOT edge devices. The paper encompasses the different attributes of IOT edge device that can cater multiple industry segments, key features and benefits of CSoC platform, components of the digital subsystem IP that enables rapid prototyping of SoCs for IOT applications.
Additional Articles
Articles for the Week of Apr. 02, 2015
Additional Articles