D&R Industry Articles (Last 30 Days)
Articles for the Week of Apr. 17, 2015
Featured Article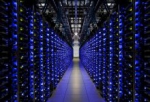 With mobility, cloud computing, and the Internet of Things becoming increasingly pervasive, businesses are under pressure to increase the energy efficiency of their data centres, warn Arif Khan and Osman Javed, Cadence.
Additional Articles
Articles for the Week of Apr. 10, 2015
Featured Article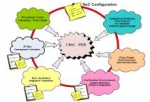 This paper describes a CSoC platform and configurable digital subsystem IP which can be deployed for development of IOT edge devices. The paper encompasses the different attributes of IOT edge device that can cater multiple industry segments, key features and benefits of CSoC platform, components of the digital subsystem IP that enables rapid prototyping of SoCs for IOT applications.
Additional Articles
Articles for the Week of Apr. 02, 2015
Featured Article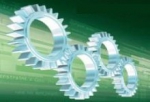 In this paper we will see how the flash memories developed using Carbon Model Studio helps to bring up an ARM® Cortex A7 flash memory sub-system with primary and secondary boot codes. Flash memories system demonstrated here can be used for early boot code and driver development for any CPU based SoC.
Additional Articles
Articles for the Week of Mar. 26, 2015
Additional Articles