D&R Industry Articles (Last 30 Days)
Articles for the Week of Apr. 17, 2014
Featured Article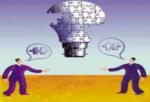 This paper provides insight into a novel solution used to build SoCs targeting increased productivity in a complex environment. It describes the IP exchange and checking infrastructure deployed in a live design environment to ensure a well-timed and transparent transference of the sub-systems from the handoff to the implementation team.
Additional Articles
Articles for the Week of Apr. 10, 2014
Featured Article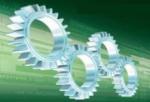 Today, many External Bus Interface Protocols have error signaling incorporated. The noise and other system anomalies prevent any standard protocol to deliver error-free data. Interconnect protocols without error signaling suffers a performance hit in this regard. Error Signaling minimizes the data loss during a bus transaction. This paper presents an effective approach to verify the compliance of the error signaling implementation with the specification.
Additional Articles
Articles for the Week of Apr. 02, 2014
Featured Article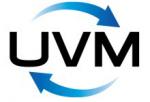 This paper proposes a method to mimic the actual behavior of the embedded processor for interrupt handling in standalone IP verification environment. Use of UVM components done to make a reusable, parameterizable and real time interrupt handler for UVM testbench. The method proposed in this paper describes an automated interrupt handler logic which runs parallel to entire environment.
Additional Articles
Articles for the Week of Mar. 27, 2014
Additional Articles