D&R Industry Articles (Last 30 Days)
Articles for the Week of Monday Feb. 08, 2016
Additional Articles
Articles for the Week of Thursday Feb. 04, 2016
Featured Article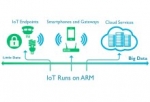 Qian Yu, Technical Marketing Manager at ARM, discusses the potential of near-threshold technology to enable the lowest possible power consumption to extend battery life for end-point devices deployed in the Internet of Things. He also reviews some of the challenges including integrating memory and attaining necessary support from semiconductor foundries and EDA vendors to make ultra-low-power, near-threshold design a reality.
Additional Articles
Articles for the Week of Monday Jan. 25, 2016
Featured Article

This paper presents how the 8-bit customized micro-processor could implement the MAC operation that sufficiently co-processes with main CPU as well as meets the timing requirement for controlling various PHY and RF. Because IEEE 802.11ac VHT MAC is the most challengeable protocol to be designed by SW among the introduced connectivity technologies, we evaluated our MAC design with VHT MAC protocol and generated several constraints, which are not critical points to our programmable and common platform concepts.
Articles for the Week of Thursday Jan. 21, 2016
Featured Article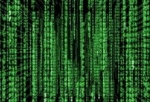 Random numbers form the basis, or root, of most security systems. Yet the methods for generating random numbers vary widely in practice as well as efficacy.
Additional Articles
Articles for the Week of Thursday Jan. 14, 2016
Additional Articles